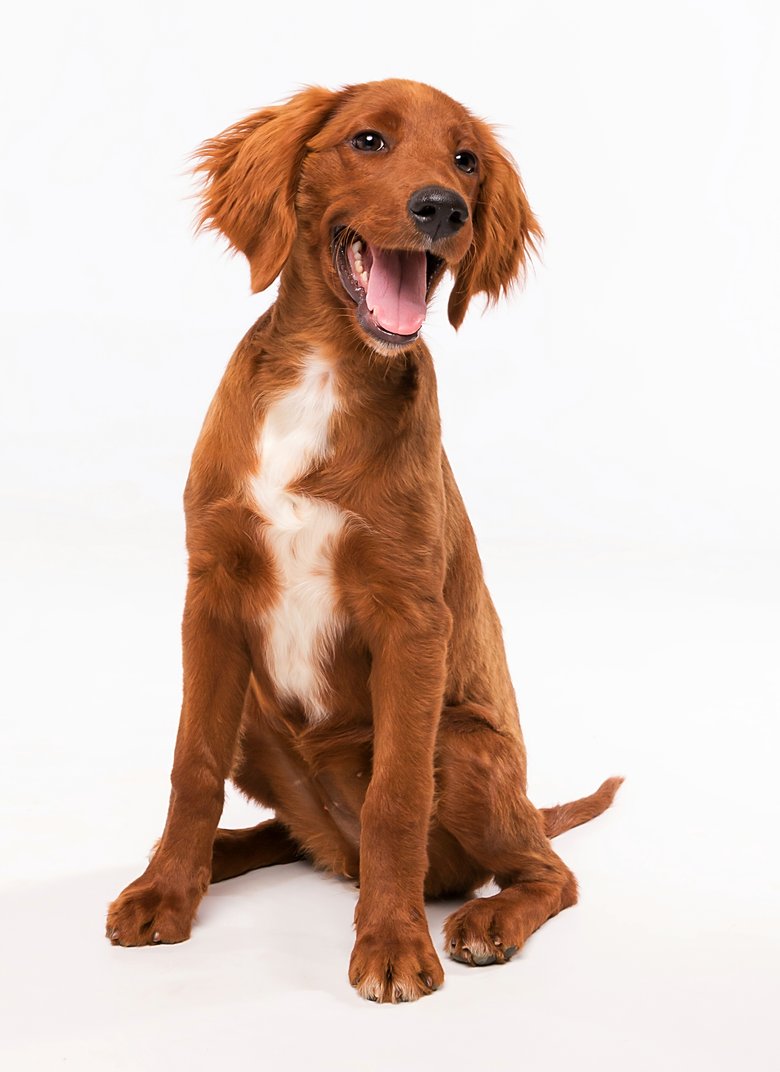 Super Duper Congratulations to Liesbeth Roelants on the acquisition of Rutlands Scarlet O'Hara! I am so proud of this puppy that I can hardly breathe when I look at her. Just like her magnificent mother Rutlands Style N Grace, Scarlet has a short silky coat at the same age. Belgium hold your breath for the amazing New Era puppies that this outstanding girl is going to produce!
Beverley Rutland - Manners, April 2018
Scarlet is my holy grail. She is special and unique in so many ways! Born as singleton, this beautiful velvet red daughter of Grace and Buster made my heart jump with joy, instantly. I will never forget those first pictures of the most beautiful ruby red puppy I had ever seen. She was precious and perfect, and I could already feel a bond between us. In my wildest dreams, she would be mine one day... And as we all know: sometimes dreams really do come true. Scarlet's breeder and co-founder of the Australian Cobberdog, Beverley Rutland - Manners, could feel that I loved Scarlet unconditionally. When this almost perfect little girl turned out to have an imperfect coat, this was not an insurmountable issue for me. Scarlet has so much more to offer, with her perfect form to function and the sweetest disposition. Scarlet is pure like an angel. She is very sensitive, people-oriented and very communicative. This little miss is an open book; what you see is what you get. She is very true to her emotions, likes to be close to you and makes your heart melt. Welcome to Belgium, happy lovebug!
Therapy & Emotional Support Dog
Scarlet's pedigree is a summary of all the best therapy lines available. We will evaluate her qualities as a therapy dog when she's a bit older and settled down here. Want to know more about Therapy & Emotional Support Dogs?
Since Scarlet arrived here as a 4-month-old puppy and missed some key points in her socialisation and upbringing, we decided to let her live a happy and relax life as a family dog. She does an amazing job and turned out to be a superb and obedient companion. She has a perfect recall and is very focused on her owner. She goes for walking, running and biking sessions (in a carriage or next to the bike). She LOVES her small dog companions and snuggles with both human and dog friends. Scarlet, a.k.a. Red Robyn, leaves footprints on the hearts of all her caretakers.