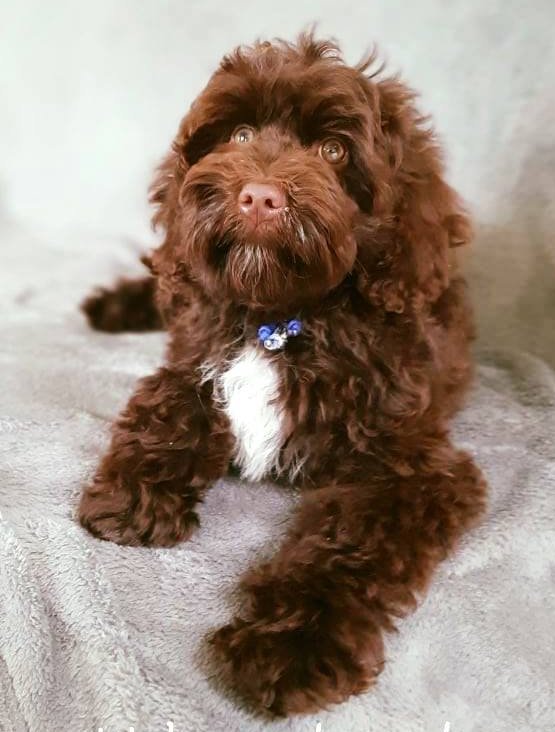 No, she is not a daughter of Moo. No, she is not even an Australian Cobberdog! This stunning tiny girl is the start of a brand new (real) mini line, bred out of proven Australian Labradoodle lines. She has an amazing character, a conformation outruling many medium size ACD and a healthwise squeeky clean pedigree. I am a big fan of Pixie Boo's maternal grandfather, Puppy Love Ragtime N Jazz, so very happy to have one of his descendents.
We believe that Pixie Boo is a great asset to the Australian Cobberdog gene pool. The true mini size is not that represented in the ACD, since they are (just like the very big standard size) a bit more complicated to breed. With less genetic diversity and more specific size related issues, it takes more guts and skills to set up a strong mini line. We hope to do the Australian Cobberdog a favour with this beautiful infusion and we'll create this new line to the best of our ability. When the time is right, Pixie Boo's line will be melted into our mini project with Swiss Mountain.
The mini project
A cooperation with Swiss Mountain Australian Cobberdogs: www.swiss-cobberdogs.ch
Our goal is to create a new European mini line, with the same type and character as the bigger sizes.