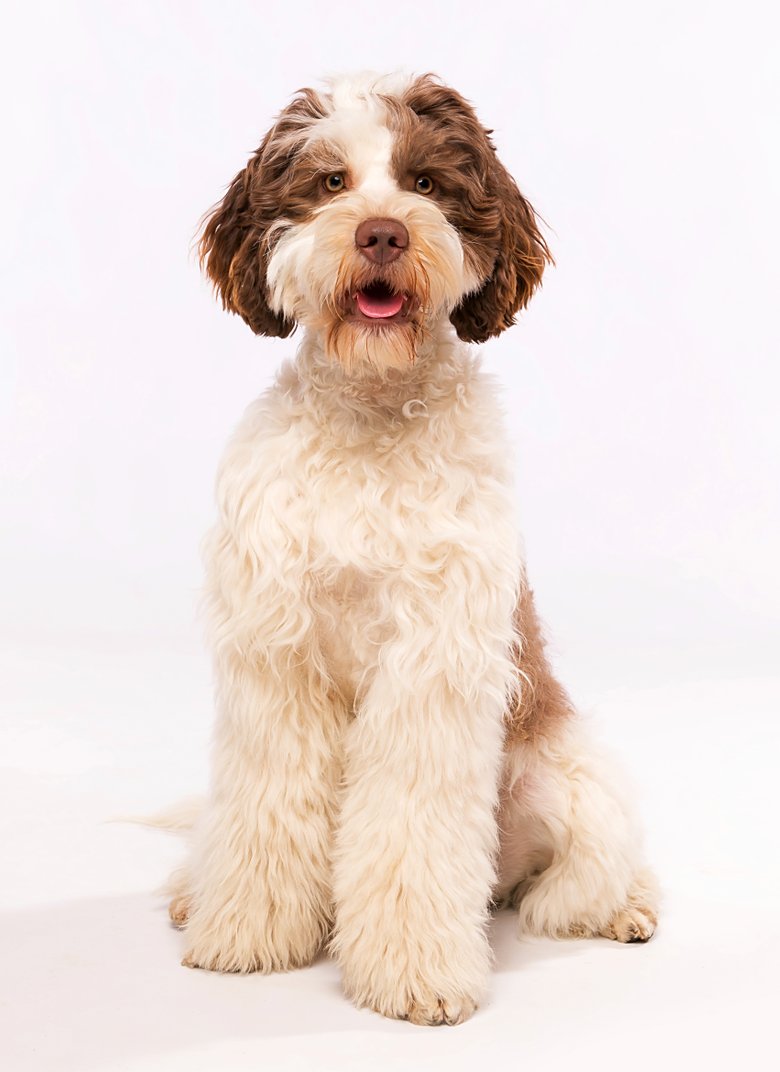 The Cobberdog with the name of a COW, the nature of an ANGEL and the eyes of a HUMAN. "Moo" (Rutlands Dressed To Parti)
CONGRATULATIONS Liesbeth Roelants in Belgium!
Beverley Rutland - Manners, April 2018
Moo came to Belgium when he was 11 months old. I remember him as a puppy though, sired by Rutlands Lil Zephyr. It was a very big litter, but Moo stood out from the start. His dark and milk chocolate patches made him unique. Beverley kept him herself, to follow his father's footsteps as a studdog. I was already in contact with Australia to have Scarlet fly over, when Moo suddenly became available. It must have been destiny and I didn't hesitate: Moo arrived only a month later, on the 12th April 2018. This extraordinary stud will take my breeding program to the next level. He not only has the nature of an angel, like Beverley promised me, but moves like an angel to. The handsome young man needed only 10 minutes to steal my heart. All my dogs are in love with him, as he is such a gentle and mellow soul. Moo has the right energy and he knows how to read people. He is sensitive, yet playful and always in a good mood. He puts a smile on everyone's face. My lovely stud!
About Moo's stud service
Moo is limited available for other breeders, until end 2020. He started and will finish his breeding carreer at a fairly young age, since we wish him a long and happy life as a 'normal' family dog. For more details about Moo and his conditions, please contact us.