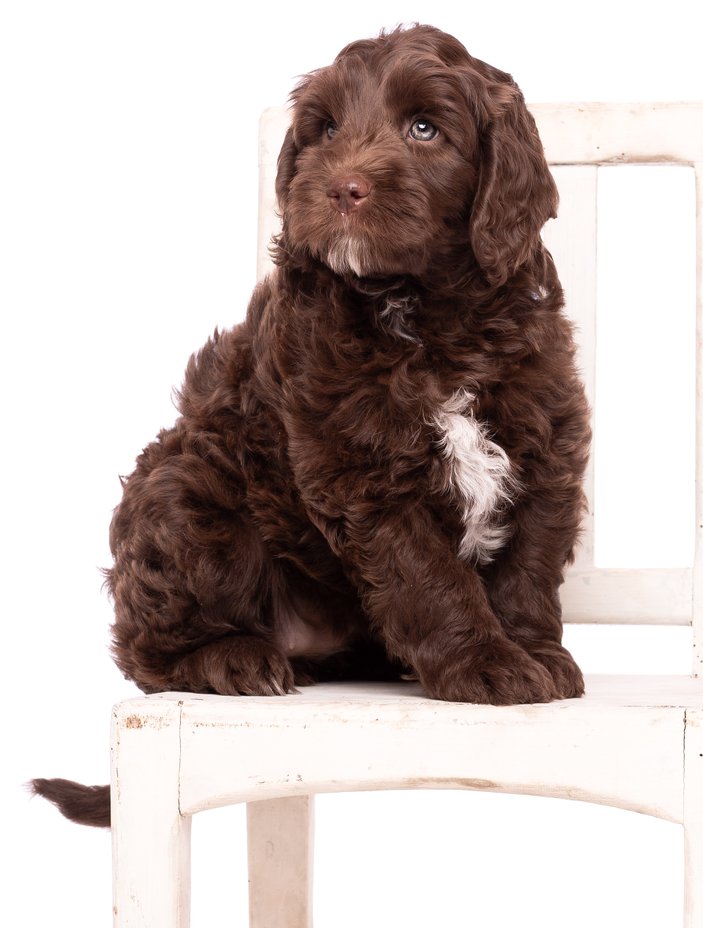 Just like her half sister Rosie (Alice in Wonderland), Mimie is close to perfection in conformation, beautiful intuitive eyes, a nice wavy fleece coat and an amazing character. Mimie is an extremely brave and human focused little girl! Born and raised as only girl among 5 brothers, she's a bit of a tomboy. She will certainly have what it takes to raise her own puppies one day! Little Mimie has so much love to give. Her tail is always wagging and she puts a smile on everyone's face. She LOVES to play with her human companions. She loves to be on someone's lap. She just seems to love everything. Her little eyes have this happy twinkle... In short: she's adorable and a real Cobberdog in nature!
Selected for breeding; why?
Mimie adds a whole new dimension to our breeding program, literally. She will stay a lot smaller than Belle, so a size we don't have here yet!
Mimie will probably be part of our mini project, together with Swiss Mountain Cobberdogs. Our goal is to create a new European mini line, with the same type and character as the bigger sizes. Fingers crossed!