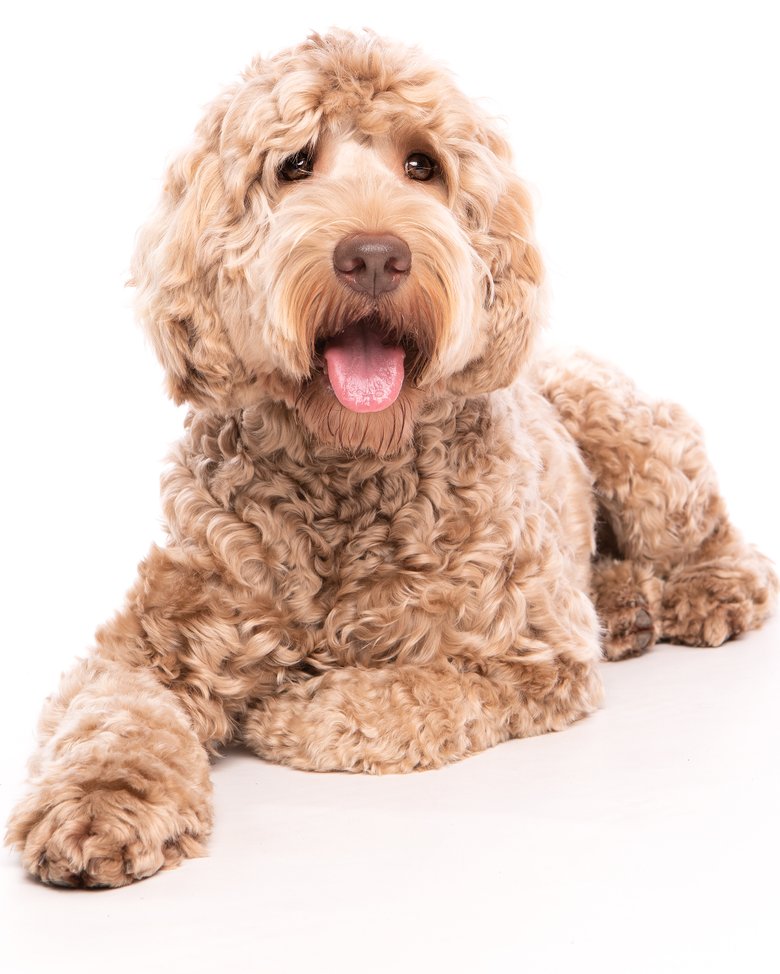 Fee was my favourite from the start. She's born with this unique colour: a greyish caramel with olive green tones. Her coat looks amazing and she's a bliss to touch. If possible, Fee fits the profile of my ideal therapy dog even better than Belle does. She's a joy to work with and EVERYBODY loves her. This golden fairy brings happiness wherever she goes and she knows how to touch a string.
We proudly present you Belle's little sister, Fee (which means fairy in dutch). We couldn't be happier with this young girl, as she's very promising! Fee's got the whole package: a very nice straight fleece coat in the most beautiful and unique colour, a strong and sound conformation and the sweetest and most gentle disposition. This little bundle of joy -the rest of my family calls her Happy- puts a smile on everyone's face. She's very people-oriented and she loves to snuggle. Fee is never pushy; she presents herself in a calm and docile way. She's social towards other dogs and she loves to play with my kids, and the kitten, her smallest friend. Fee loves to be around people and wherever I am, she wants to be to. To be continued!
Therapy & Emotional Support Dog
Fee got approved as a therapy dog on the age of 11 months. She is BORN for the job and I could not ask more!