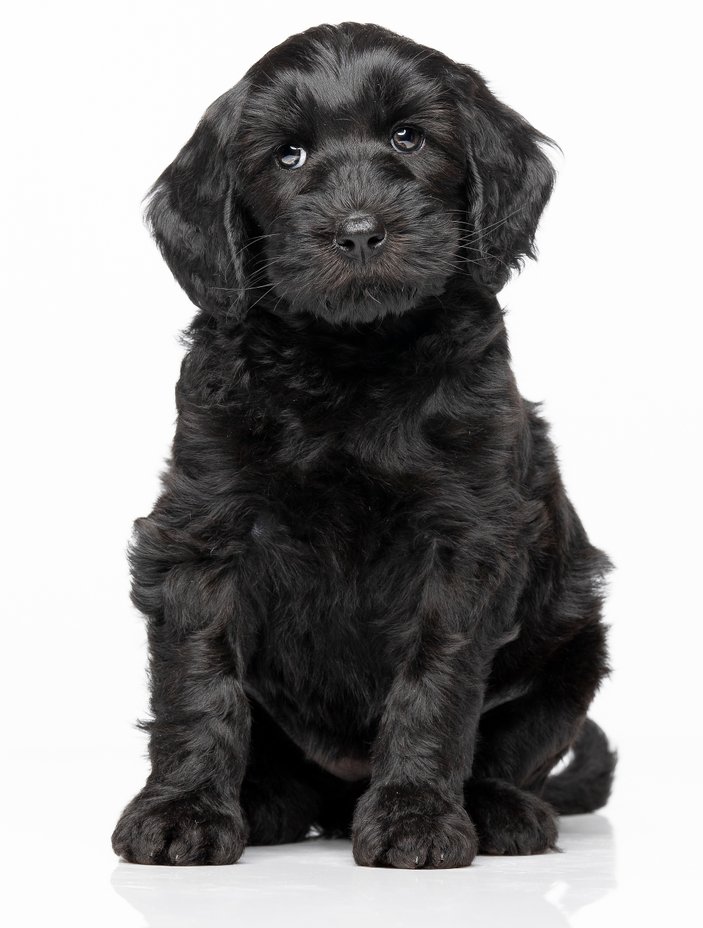 I really wanted a girl with black pigment... and look at her! No picture that shows her how she really is, cause 2 dimensions are just not enough. Emma, how her guardian and friend of mine called her, ticks all the boxes! She has en excellent conformation and the most perfect character ever in an 8 week old puppy. I would not change a thing about her! On top of that, her coat is silky soft and light, yet IC free and with all the qualities we are looking for in the ACD. Can't wait to see this girl in a year!

My Dog Dawn Break of Day is the new companion of my BFF Karolien. I promised to breed her thé perfect puppy one day... and Poppet and Pieter made this promise come true. I am so happy, Karolien is so happy,... and Emma must be over the moon, living in the number one guardian home. Spoiled with love and attention, canine companions and the perfect education. Thank you Karolien!

Selected for breeding; why?
Emma is the result of our new Australian Labradoodle infusion. We needed a new line to mix with our Redd lines, to lower the risk on addison's disease without putting all the other qualities at stake that make the Redd line so precious. A black girl out of a red sire is exactly what we needed.