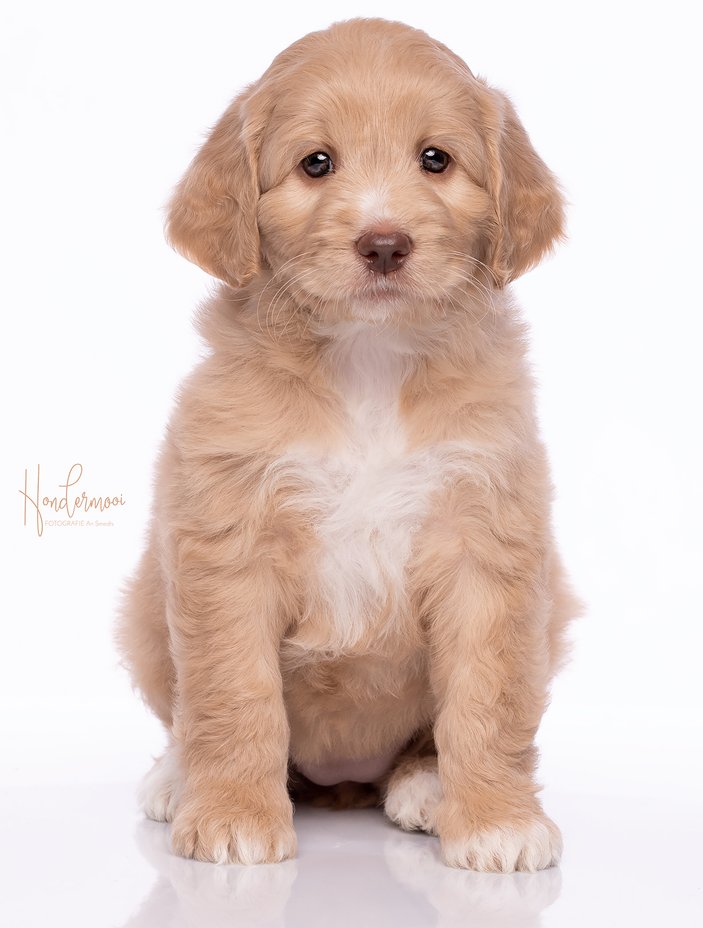 Cressa Dora means 'golden gift', and that's exactly what this girl is! She is the result of Fee and Moo's first litter. I say first, because this is definately a combination worth repeating! Our 'golden line' (with Fee as matriarch) is exciting both coat- and characterwise. This line will bring us the most wonderful therapy prospects, gorgeous family dogs and promising breeding prospects! Fingers crossed for Colette; that she may follow in her parents footsteps!
My Dog Cressa Dora a.k.a. Colette lives in a very cool guardian home! She will have her first litter somewhere in spring 2021. We expect Colette to become a medium sized Cobberdog, around 50 cm in height and 18 kg. The list of qualities we are breeding for in the golden line is extensive, so our expectations are high. We let this girl grow and develop now... and will update you soon!
Selected for breeding; why?
Colette seems to combine the best of Fee and Moo, except of the IC gene that she inherited from her father. Colette is athletic, but has enough 'body'. Her headshape, tailset and proportions are all very nice and she has the sweetest personality. We can't wait to see this girl all grown up!